Dorf im Pinzgau
H0e Gauge                     The Pinzgau Lokalbahn, Austria, post 2008
This micro layout is inspired by a trip taken from Zell am Zee to Mittersill on the Pinzgau Lokalbahn in 2009 whilst Paul was holidaying in the area - another itch that needed to be scratched.
In 2008 the Austrian State Railway (OBB) wanted to close the narrow gauge line from Zell am Zee to Krimml following bad flooding cut the line between Mittersill and Krimml. Following local protests, the Salzburger Lokalbahn (SLB) took control of the line and the stock to run it and pledged to get the line fully reopened to Krimml. It was in the early days when the line was only operable to Mittersill that the fateful journey was taken in 2009. It made a long lasting impression.
A further holiday trip was made in 2012 - purely for research purposes.
Having been slowly collecting rolling stock over a number of years, the point was reached during lockdown to start planning in earnest and 'Dorf Im Pizgau' was born. This is going to be a simple micro layout designed to support demonstrations, loosely based on 'Wald im Pinzgau' station but including a siding for freight traffic, utilising the piggyback system of standard gauge wagons being conveyed on 'trollies'.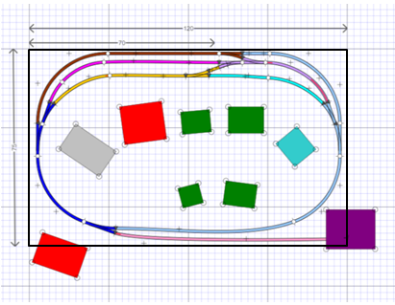 More details as construction continues!
Who knows, perhaps the Tischlerhausl depot may appear in the future to hold all of the stock that has been acquired for the micro!