Inspired by Alderney - Tube trains on an island
00 Gauge                     Private - Island railway
Inspired by recent articles in both the Railway Modeller and Model Rail, Inspired by Alderney is exactly what it says it is! Pictures of ex-tube trains being pulled by small shunting locos operating a public passenger service and an eclectic mix of engineers wagons to keep the line working were too much to ignore.
Whilst it sounds much like the Isle of Wight operation, the Alderney Railway was much smaller and much more 'niche'.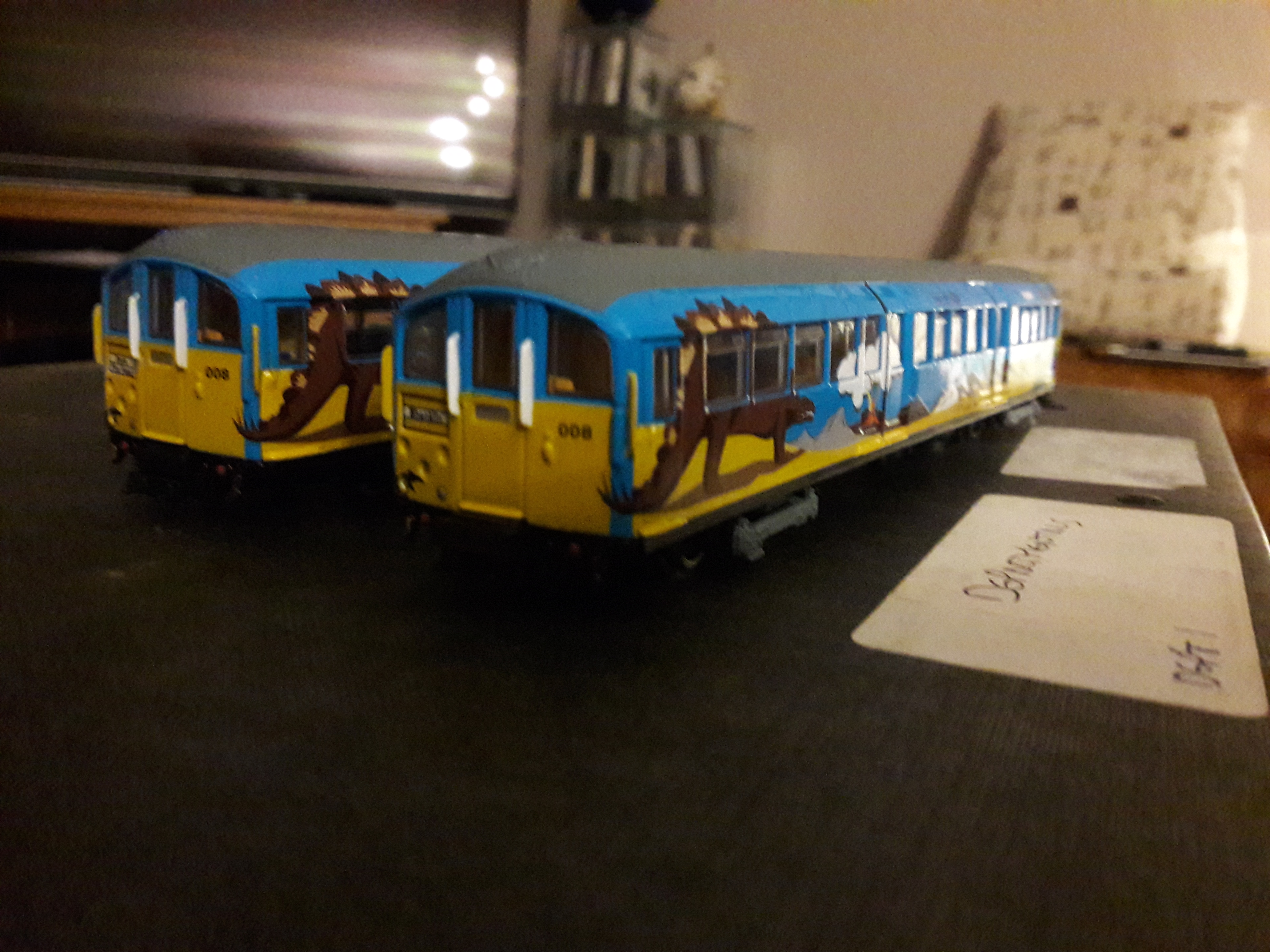 This is a small micro-layout designed to support demonstrations and provide something for visitors to enjoy whilst they chat about modern modelling techniques! It may also run alongside Dinoworld to offer an integrated transport solution for all of those visiting families!
The layout in is the very early stages of construction but will feature a shunter hauled EFE tube train and yet more of John's wierd and wonderful engineers wagons.
More details as construction continues!