00 Gauge                     BR (1980/1990's)   
Ashton Meadows was a small BR Engineers depot located off of the Portishead branch, alongside the Whapping Wharf exchange sidings, near the Cumberland Basin/Ashton Gate stadium in Bristol. It survived into the 1990's and was responsible for the local Tunnel Inspection Trains, amongst other things.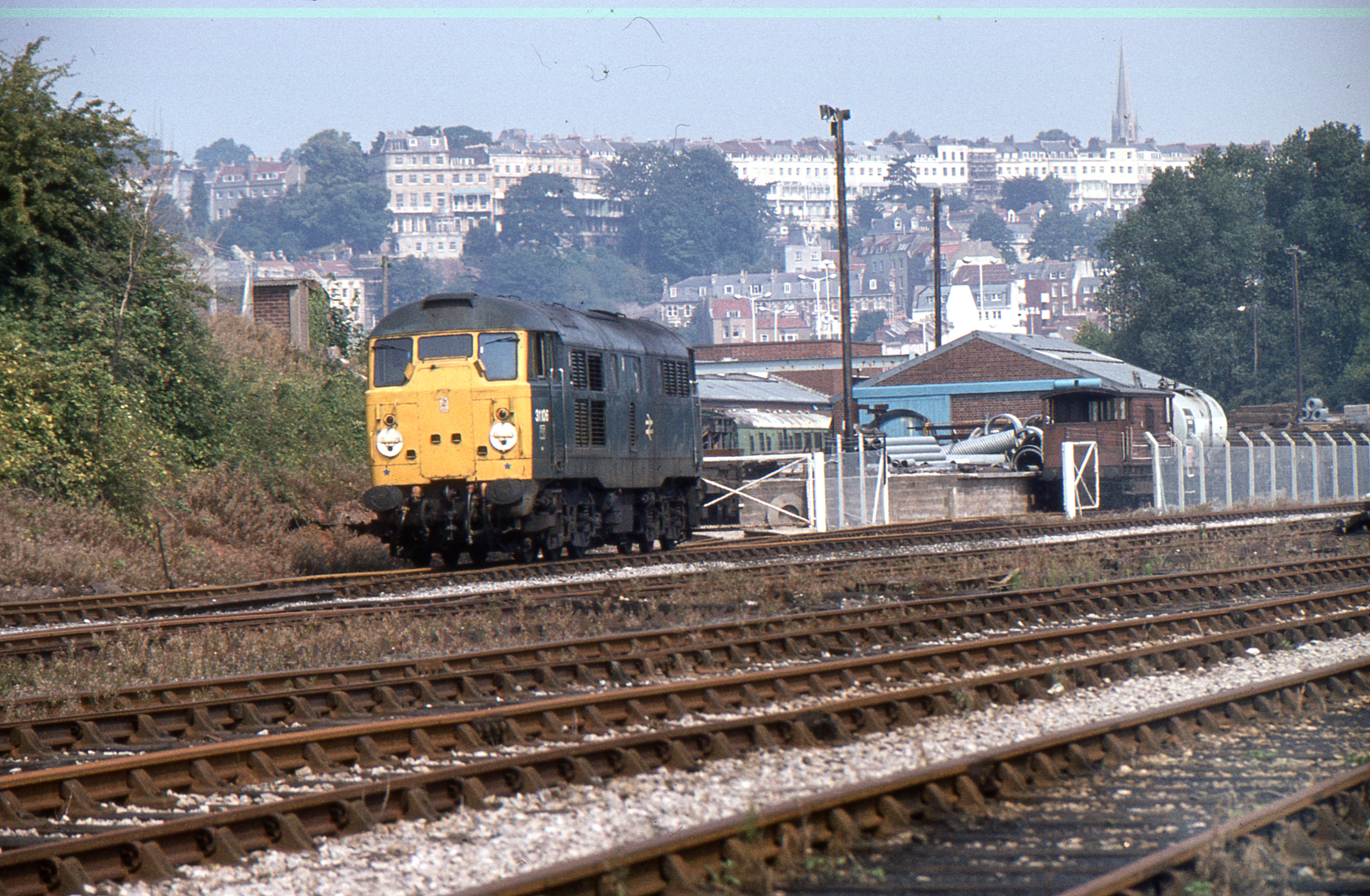 Courtesy of Kevin Weston

Our version of Ashton Meadows is a small micro layout that aims to give the feel of the depot in a small space. The fact that it was recognised at a show by someone who used to work there counts as a success in our books!
The operations are depicted in the late 1980s/early 1990's and show a selection of the detailed engineers wagons that John has built over the years. Shunting operations are usually in the hands of either a small PWM shunter (heavily amended Q-Kits) or the Reading Signal Works class 06 (heavily upgraded Hornby with etched fittings and replacement chassis).
Photos of the depot are extremely hard to find. Construction was undertaken based on two photos found on the Bristol Railway Achive site (here). Of course, now that the layout is out on the circuit, additional information and photos are starting to appear (with thanks to Kevin Weston).
The depot building was an experiment, using plans drawn in a simple CAD package and 'cut' on our Silhouette cutter. Parts were cut from various thicknesses of plain, embossed and clear plasticard to create a kit of bits that were then put together to create a building that represents a part of the bigger depot building. This is designed with one elevation open for public viewing of the internal structure. More details can be found on the Buildings blog.
As a micro-layout, it is designed to support our demonstrations but it can be operated as an independent layout as well. Indeed, the layout was seen to develop over a series of demonstrations at local shows, so people could literally see it develop into the exhibition piece it is today. It comes with its own Ashton Gate, the entrance to Lord Ashton's Ashton Court estate, and fans held up on their way to the match!
Photos from the first show in operation, Westbury in November 2018; the keen eyed will spot that the overhead crane was missing (being built as part of the demonstration alongside:
A number of shots of the completed model: